Real Madrid have been boosted with the return to training of Eden Hazard, who has missed the last two games in the Spanish La Liga. Eden Hazard has struggled with several muscular injuries since his transfer to Real Madrid at the start of last season. Eden Hazard was at Chelsea before Real Madrid made him their club record signing at the initial fee of €100m but he has not been at a level close to the high level of performance shown at Chelsea. Eden Hazard was a key player for Chelsea throughout his seven-year stay at the club on the back of his move from French team Lille. Chelsea paid £32m to sign him from Lille in the summer of 2019.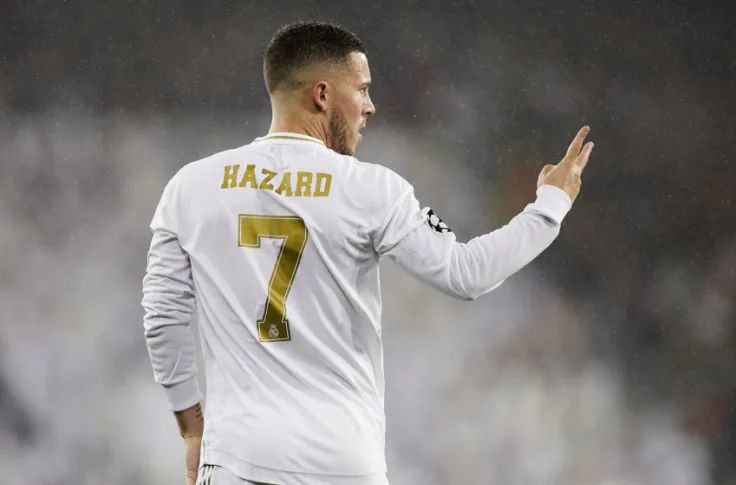 Belgian player Eden Hazard was pictured in Real Madrid training on Friday alongside his teammates as they prepare for the visit of Valencia in the league. Real Madrid play hosts to Valencia in the Spanish La Liga on Sunday and the game would come too soon for Eden Hazard. The Belgian international was ruled out until mid-March when he suffered his latest muscular problem but it looks like he would return to action earlier than the time set after recovering at a faster pace.
The latest development would be music to the ears of manager Zinedine Zidane
as they prepare to face a tricky round of 16 tie with Atalanta from the Italian Serie A later this month and next month. Eden Hazard is also likely to miss the league game with Real Valladolid next weekend. The ex-Lille and
Chelsea playmaker could return to the Real Madrid XI for the Atalanta game on February 24 in Italy. The first leg of their last 16 is in Italy, while the second leg would be in three weeks from the first leg
.